Background
The founders of this project do not have an education background but as a result of the Kindersite have been 'recruited' in to the education world to utilize their skills within technology and education.
Today the founders have become an important part of many government funded, innovative, education projects applying technology and games in to language learning and other educational subjects.
They are also involved at the forefront of game-based learning, advising educational game developers on business development, globally.
Our Work
EduComics



ARGuing for multilingual motivation in Web 2.0



Chain Stories



Lullabies from the Cradle



Autonomous Language Learning



Don't Give Up



Families and Active Citizenship Education



TOOL for Online and Offline Language Learning

OfficeInteract

British Council
Learning at Europe for the Hypermedia Open Centre (Polytechnico di Milano, Italy)

CHipS

ESL project to understand the effectiveness of Internet content on teaching English to Spanish speakers.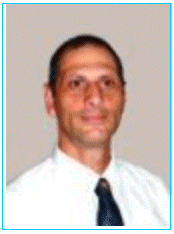 Ziv Avidor, Founder and Director of Technology
Ziv has a B. Sc. and M.Sc in Biology. He has been working for the last 16 years as, initially, a programmer and for 14 years running his own company with responsibilities for system analysis, design and consulting to institutions and business on building very large scale, bespoke database applications. He has worked with government ministries and authorities, museums, sports clubs, a college, political parties, zoos, banks and quoted businesses. He also has a department that builds Internet and Intranet sites.
ziv_avidor AT kindersite.org